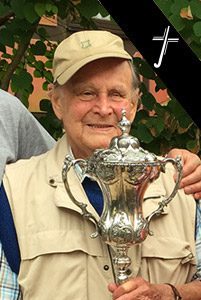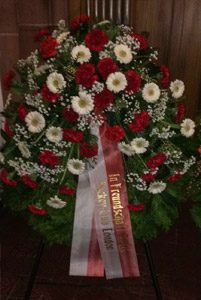 Angels Hockey Club are very fortunate to have travelled to all corners of the World in pursuit of hockey adventures in so many amazing destinations but right at the top of the list of places visited is Lahr and that is all due to Walter Lehman. The annual pilgrimage to Lahr was always something very special because of the trip to the Walter's for the famous wine and cake afternoon. No other Angel's trip could compare.
Walter's generosity was overwhelming, firstly in taking us into his home and then feeding the 10,000 with home made cakes and wonderful wines. Not necessarily in that order of course! Walter was a bit of a wine expert and he would try to educate us on what were the better wines. Not sure he succeeded but that never stopped us trying one more glass. Angels don't have a clubhouse of their own but Walter made his home feel like our home, our clubhouse.
Rest in peace Walter. I am sure you are now with the real Angels. Say hello to Jim from the rest of us. Walter, thanks for being a friend to the Angels. We will miss you but never forget you.
Walter Lehmann
December 11th 1925 – March 22nd 2019